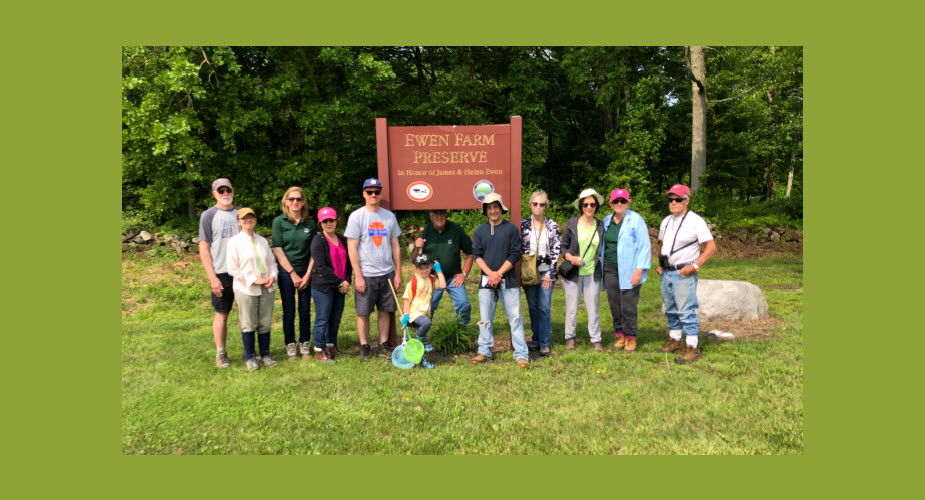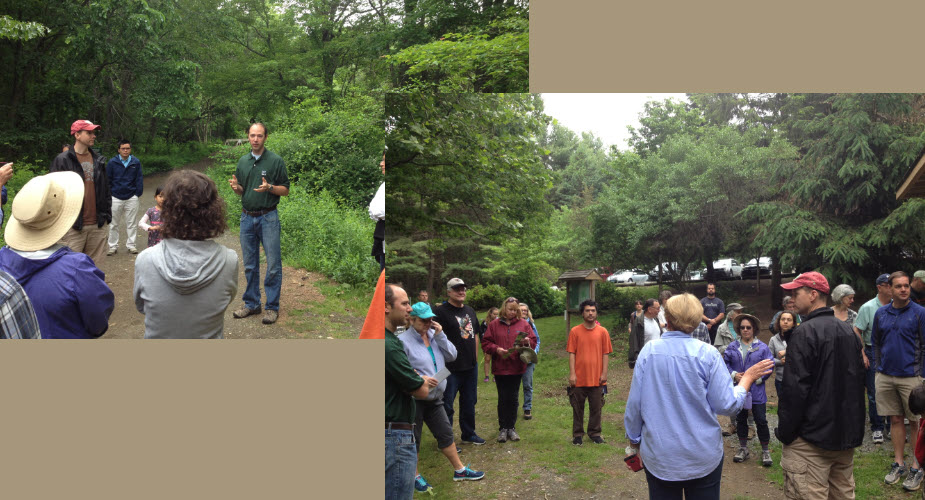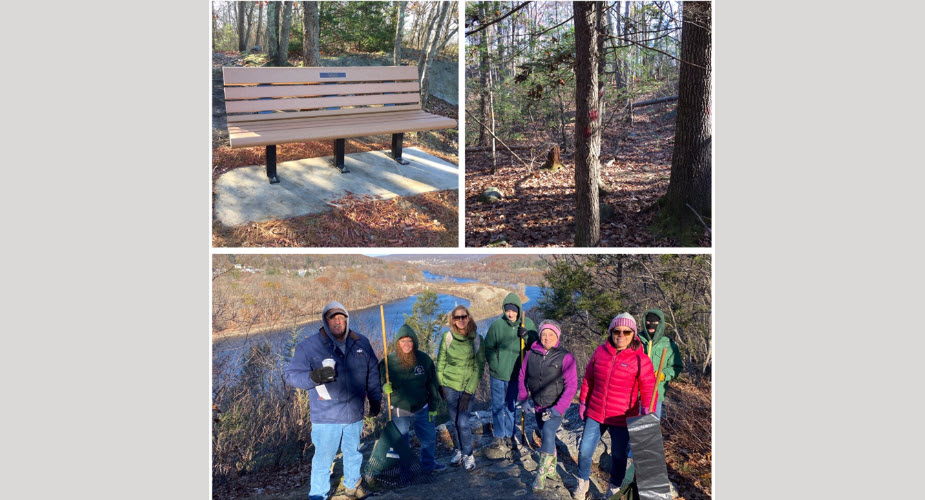 Orange Conservation Commission - OCC
The Orange Conservation Commission (OCC) is looking forward to fall in Orange's Open Spaces. With nearly a thousand acres of open spaces in Orange, the OCC is planning activities to enhance the accessibility and sustainability of our open spaces.
Open Spaces in Orange, CT
* Ewen Farm Preserve on St John's Drive *
* Housatonic Overlook at Cedar Grove Road/High Ridge Road *
* Howard Brooks Conservation Area off Mapledale Road *
* Paul Ode Nature Trail at the High Plains Community Center *
* Racebrook Tract on Racebrook Road *
* Turkey Hill Preserve on Derby-Milford Road *
* Wrights Pond on Old Grassy Hill Road *
Open Spaces
These open spaces represent Orange's dedicated investment to protect the resources, plants and animals of our Town while simultaneously fulfilling its commitment to provide open space for passive recreational use and enjoyment on the properties.

A Conservation & Management Plan for Turkey Hill Preserve was recently developed and presented to the OCC. This Plan identified conservation strategies and adaptive management actions to allow Orange to carry out its stewardship goal of maintaining the Turkey Hill Preserve (THP) in a natural state that balances the need for protection and for passive recreational uses. The study identified a very diverse collection of habitats, plants and animals present in the THP. THP contains high quality headwater streams that drain into Turkey Hill and Little Turkey Hill Brooks and into the Wepawaug River – very important to the fish population in these downstream habitats. In addition, the THP contains a number of wetland areas with vernal pools left after the snow finally melts. These pools are important to the development of plant and animal life that works its way up the food chain. So how do we protect these wetland areas while still enjoying a woodland walk? Stay on the trail! The blue trail at THP was recently enhanced to enable hikers to easily follow the loop that starts at the parking lot off of Derby-Milford Road (at the intersection of Turkey Hill Road).

Future articles will identify what to be on the lookout for as you hike the trails at THP and other Open Space areas as well as management plans for the other trails.

The OCC sponsors Spring and Fall workdays for cleaning up the trails, clearing brush and fallen branches and enjoying being out of doors in these beautiful areas - see our Events/Announcements page.

As you walk any of the Open Space trails, feel free to pick up any trash you find and deposit in appropriate trash cans at the entrances. A little effort goes a long way!

Lastly, Orange is very fortunate to have these Open Spaces available to our residents. Our Town leaders have exhibited great forethought in acquiring these properties for us and our children to enjoy. It is now up to us to step forward and accept responsibility for stewardship of this land.

The OCC welcomes volunteers to help maintain trails and care for the land on all Open Space properties for which the OCC is responsible. We are seeking highly motivated individuals or families who regularly use the trails and would like to give something back to the town. Training in basic trail maintenance skills can be provided. The OCC is especially interested in retired persons looking to stay physically active, young adults looking for a challenge, students who need to fulfill community service hours for graduation, families with older children who enjoy working together in the outdoors, owners of properties in the vicinity of town-owned land who would personally benefit from good stewardship practices nearby, amateur or professional naturalists, people who have or would like to develop leadership skills and/or those experienced with hand tools, painting, carpentry, or landscaping.

If you are interested in helping the OCC in this way, please contact OCC commission member Chair Cathy Anderson at orangeconscomm@gmail.com. Aside from being a great way to provide community service, trail maintenance can be very rewarding!

Keep up-to-date by visiting Orange Conservation Commission on FaceBook!
---